I made a little recipe template for my brother and thought I'd share it with you. It's really simple. I'm including 2 different copies though, 1 with room for hole punches on the right side, and 1 on the left.
I made them to fit an A5 page. That's about the size of a day planner or a small binder. Either would be great choices for your book.
I'm also including these with each of the recipes I post already filled out and ready for you. They will also have the Holes on Right/Left option so you can do front and back if you want or just one side. Your choice.
If you're looking for a little bit of inspiration, I found an adorable recipe book at Marshall's for only a couple bucks. I bought it for my cousin for her birthday and she loved it as well.  I almost bought it for myself even though I already bought a Cookbook from Goodwill.
You can fashion a cookbook yourself, or you might find a cute one like this. If you do buy one, make sure to scan some good copies of blank pages so you can print more later.
Make it your own. Personally, I love the dividers on these. So helpful.
I don't really know how I feel about the stickers….to each their own. I never end up using stickers because I don't want to waste them.
Some Ideas for DIY a recipe book
I prefer something that lets you add, remove, and rearrange whenever you want. If you want something more permanent, do that.
While aesthetic can be important, make sure to focus on function over fashion. Yes, it will be great if you love to display it and that helps you use it, but if the base you pick doesn't stay open on its own or the fonts are hard to read, you will never use the book. It will just be a decoration piece. Let's make it both.
Make sure you know what size paper the base takes before you decide on yours. You don't want to get a base that takes an unusual size of paper that you'll never be able to refill. Doing a quick Amazon search will give you a solid idea for how available and expensive sizes are. A5 (half-sized) is fairly standard while letter sized is probably the easiest to obtain.
1. The Starter: Pick the base you like the best.
The simplest base would be a regular, plain binder. You can pick these up anywhere you can get office supplies. There are even half size binders so you can have something smaller than letter size.
You can also find all kinds of designs and styles of binder, especially in full size.
Another option would be getting a day planner base. You can also find many of these in several styles. They can get more expensive if you're not careful, especially if you're buying from Office Depot or Staples. I have found some attractive and decently priced day planner bases an Amazon.
I bought this A5 or half-size journal cover for my day planner. It's under $15 and really nice. I've had it for over a couple years now, and it has held up just fine.
As of Sept. 2020, my planner is unavailable. Here are a couple other ideas I've purchased for friends and family as gifts. The black one has a USB hidden in the clasp which could be a cool place to save your recipes digitally.
One more idea for a recipe book is an actual recipe book. There are several recipe books that are formatted in a binder so you could add more recipes to them. This option isn't necessarily as cute as some of the other options, but it jump starts your book which is great if you don't have many recipes of your own yet. This is what I'm working with right now and some recipe apps. A possible difficulty with this: the page sizes might not be a standard size so you will have some trial and error to find the right size or your pages will be different sizes than the book pages. I found a ring-bound recipe book at Goodwill that was just like new. It was very similar to this one except it was all kinds of recipes, not just baking. This baking book, however, is one we had in our house growing up and it has some of my favourite recipes.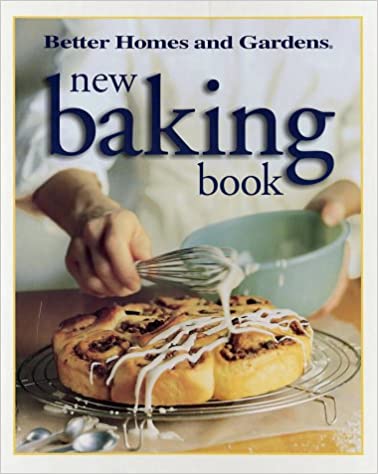 There are also some very different options. I believe OfficeDepot has a journal system that lets you do whatever you want with pages and connect them with just a series of clips. It's similar to a binder, but more personalized? Basically, just do a little research. If you have an idea for how you want it to be put together, it's probably out there or available for you to make.
2. The Meat: Pick how the recipes will look
Like I mentioned before, you can use the simple format I provided at the beginning of the article, you can make your own, or find another download that suits your purpose.
Either way, make sure it has all the basic elements of a recipe (ingredients, directions, cook time etc.) and anything else you like to include. (Personal notes, decorations)
Feel free to browse recipes online, in old books, or even what you may have written by hand to get inspiration for what you want to include in your recipe book.
3. The Toppings: Extras to make the Book more Accessible or Appealing
You can get yourself some little dividers on Amazon or cut them yourself from scrapbook paper if you want.
 I got these (left) for under $10 for my day planner. They'd work great for a half-size binder. They are A5 size so be aware of that. This (right) is the paper I use to print my own planner pages, and they would work great for making your own recipe pages.
Adding information to the inside covers of your base or on your dividers can make for some better function and could be really cute too.
Some bookmarks could also be helpful for getting to those recipes you use all the time. Think non-traditional, some of my favourite things to use as bookmarks are paperclips. Maybe this is why they have all those fancy, shaped paperclips.
Don't forget to just keep adding and cooking. It's only as useful as you make it. Have fun with it and remember these are more like guidelines anyway.
As an Amazon Associate I earn from qualifying purchases at no cost to you. All opinions and recommendations are my own regardless.